John Morrison has delighted audiences for more than 30 years with his humor and dedication to sounds that swing!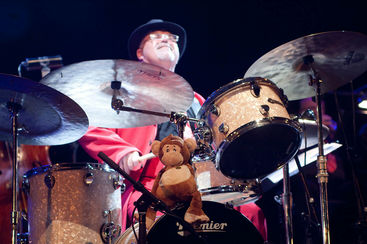 "The Cat in the Hat"

Voted Australia's best Big Band drummer, his big band "Swing City" was selected to open the Sydney 2000 Olympics.  Throughout his career John Morrison and his many groups have headlined every major event and festival in Australia.

As the eldest of the Morrison family, John has spent much of his musical life playing and recording with his younger brother James Morrison. At age 8, John began playing cornet in the school brass band and by the age of 10 had built his first drum set from pots and pans. In these early few years he played many different instruments and styles but jazz drumming was to be his calling.

John's driving swing feel has been heard with many internationally well known artists including James Moody, Scott Hamilton, Richie Cole, Christian McBride, John and Jeff Clayton, Garry Dial, Jimmy Whitherspoon, Eartha Kitt, Bobby Gebert, Don Burrows, George Golla, and Bob Barnard.

 Further to his busy playing schedule, John is a gifted educator, producer, and patron of many outstanding youth bands and orchestras. He has mentored literally hundreds of young musicians into successful playing careers and as a record producer engineered many of Australia's finest award winning albums. 

(Elly Hoyt - 2011 Bell Awards – Best Jazz Album)

(Mothership Orchestra - 2012 Bell Awards)
For over 25 years he has been musical director for the famous Sydney Jazz Camps.  The Australian Federal Government selected John to be acting Chairman on the board of the "Contemporary Music Touring Program" advising the Federal Arts Minister on eligible Australian groups to tour regional and remote Australia.

John and his wife (singer Jacki Cooper) spend time each year touring disadvantaged schools throughout the Northern Territory inspiring hundreds of kids to get involved in the joys of music.  John has also seeded bands in the remotest parts of the Cape York penninsula for the QMF giving young indegenous Australians the opportunity to try jazz. In addition to two successful albums, John and Jacki have also toured China where they performed and recorded with the prestigious Shanghai Symphony.

BIG BAND BLAST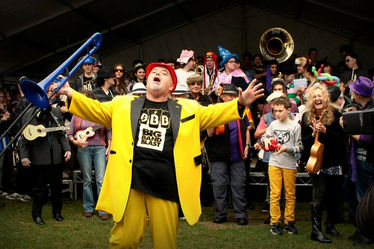 In 2013 John launched BIG BAND BLAST, a new Big Band Festival in Port Maquarie NSW. The event brings together musicians of all ages and abilities to celebrate the joys of playing in a Big Band. Through this festival Morrison promotes the idea of non-competitive playing which he believes has a higher educational value for young players. The festival motto is "Play with each other not against each other.
THE PILOT
Flying has also been a big part of the Morrison family and John has gained many hours as a professional pilot. Nearly 6000 flying hours in more than 50 different aircraft sees John with the dual role of pilot and bandleader when the band travels.
John is currently engaged part time in patient transfer flights for NSW Health. These flights provide a necessary link to help rural communities gain access to proper health care services.
JOHN PROUDLY PLAYS DRUMCRAFT DRUMS AND  DREAM CYMBALS

THE EARLY YEARS

MEET THE ARTIST
JOHN FLYING THE METRO